Fellowships
Growing Meaningful Careers
HOH Fellowships are best-in-class workforce development programs that place highly skilled and educated transitioning service members, veterans, military spouses, and military caregivers with employers committed to hiring them.
About Fellowships
The programs provide networking, professional training and hands-on experience in the civilian workforce.
Participating host companies harness the power of internships to find, evaluate, and hire the best military talent.
Participating in this program provided me with a wealth of knowledge entering the civilian workforce.
Accepted Job Offer from Host Company
HOH Success Story
Explore Fellowships
Which Fellowship is Right for You?
Professional training and hands-on experience in the civilian workforce
Learn and apply new skills in a rapidly growing industry
Internships
Put Your Skills to Work
HOH internship programs range from six to twelve weeks and connect service members, military spouses and military caregivers with companies that provide experiential opportunities with the goal of hiring. Programs include: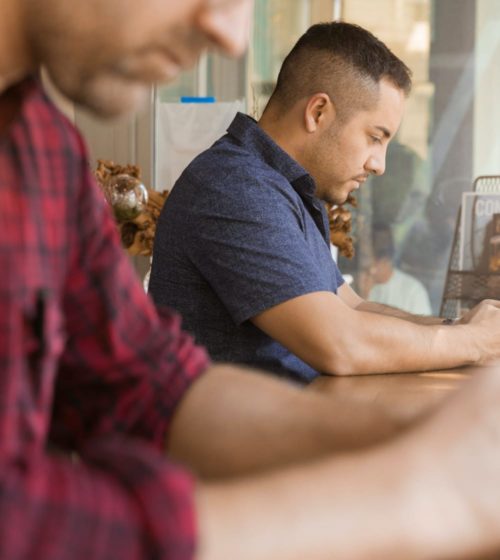 Hands-on Experience
Fellows spend four days a week with their host company where they receive on-the-job training and build their civilian work experience.
Professional Training
Throughout the program, fellows spend one day a week in professional development and employment-related training.
Certifications
Fellows have the opportunity to develop their skills by earning professional certifications through self-paced programs.
Industry-focused Programs
Build and Utilize New Skills
HOH Fellowships include industry-focused internships that connect veterans, transitioning service members, military spouses and caregivers with training and professional experience in high-demand career fields with innovative employer partners.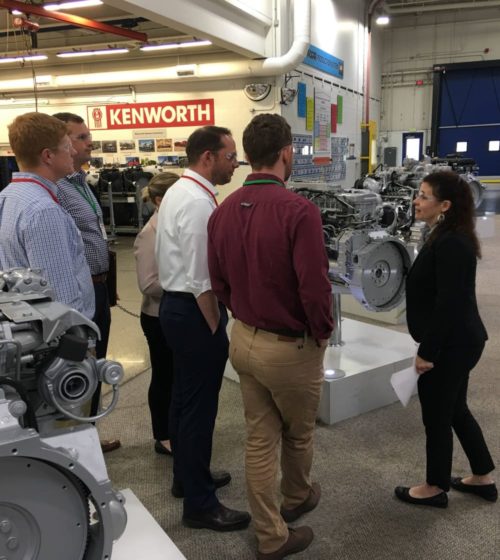 Industry-focused Program Highlights
Build Your Skills
These internships connect fellows to appropriate education, credentialing, training, and employment opportunities.
Industry-recognized Training
Fellows spend four days a week receiving on-the-job training for greater standardization in work-based learning environments.
Fast-track Pathway
Fellows grow their networks exponentially in a short time and quickly align their skills with industry standards.
Fellowships
Frequently Asked Questions
The Corporate Fellowship Program is a DoD Skillbridge program open to transitioning service member candidates whose timeline aligns with the program and who meet these education and experience requirements:
Fellows must be on active duty
Fellows must be within 180 days of transition from military service at the time of the 12-week program
Fellows must meet education and leadership experience requirements
The 12-week program is held Monday through Friday from 8 a.m. to 5 p.m. Fellows attend an initial week of corporate training followed by 11 weeks of on-the-job training with their selected organization. Corporate training takes place Monday through Thursday with a day of mandatory classroom instruction every Friday.
The Corporate Fellowship Program is an approved Department of Defense SkillBridge Program. Transitioning service members from any branch of service may apply if they meet the eligibility requirements. DoD Instruction 1322.29 allows service members to participate in the program with command approval. Program managers will provide candidates with the necessary documentation to obtain approval. For further information about the DoD Skillbridge Program, 
click here
.
Our Fellows Programs have hundreds of participating companies, including small, medium, and large businesses. Participating employers and companies vary depending on location. Program managers in each area can provide more information about the companies participating in that location.
;