Work with Us
Careers at Hiring Our Heroes
Interested in joining the HOH team? Learn more about our organization and see current openings below.
Your Next Opportunity
We're Hiring
Hiring Our Heroes, a workforce development program of the U.S. Chamber of Commerce Foundation, strengthens and diversifies the nation's workforce by connecting employers with top talent. Our growing team is a robust group of men and women dedicated to serving the military community. See the open positions below.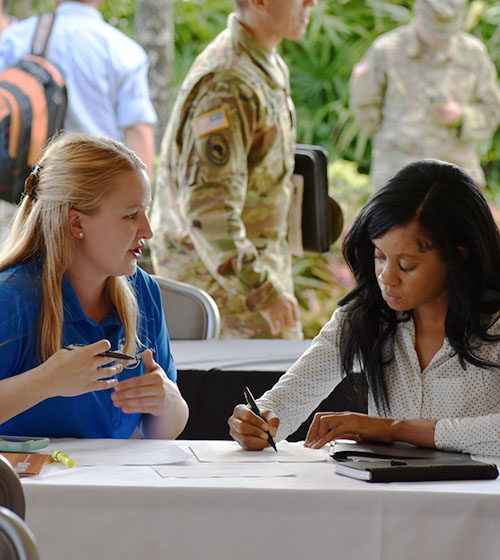 Program Manager, Military Spouse Fellowship
OVERVIEW:
Incumbent is responsible for daily operation and administration of Hiring Our Heroes
Fellowship Program(s), part of the U.S. Chamber of Commerce Foundation's veteran
employment initiative, Hiring Our Heroes.
Role Type
Part Time Contractor
Position Location
Tampa, FL
To apply, send a resume to:
Closing Date
September 17, 2021
Coordinator, Digital Programs
OVERVIEW:
Provide digital tool, data management, and technical task support to the director.
Role Type
Full Time
Position Location
Remote
To apply, send a resume to:
Closing Date
September 15, 2021