Hiring Events
Take Charge of Your Career
Our hiring events connect military community job seekers from around the globe with American businesses hiring for local, national, and remote opportunities.
Global Talent, Endless Opportunities
Hiring Events
Since 2011, HOH has hosted more than 1,400 interactive hiring events around the globe
States & Countries
HOH events have been held in every U.S. state as well as on military installations in Germany, Italy, Japan, and Puerto Rico
Offer Rate
2019 offer rate at HOH in-person hiring events
Interactive Events Focused on Hiring
HOH's hiring events connect you with businesses of all sizes who are ready to hire. These events take place on military installations around the world and in communities throughout the U.S. as well as online.
Need help preparing for an event? Hiring event registrants are connected with an HOH Career Connector, who can review your resume, offer tips for making the most of your job search, and share employment resources.
This event made me more confident as I transition back into the civilian sector. I learned valuable information I will be using going forward.
February 2020
HOH Success Stories
Career Summits
Inspiration for Your Career Journey
HOH Career Summits connect transitioning service members, veterans, military spouses, and military caregivers with military-ready employers. These on-base events feature local, regional, and national employers and typically include industry-focused workshops, interactive panel discussions, and a career fair.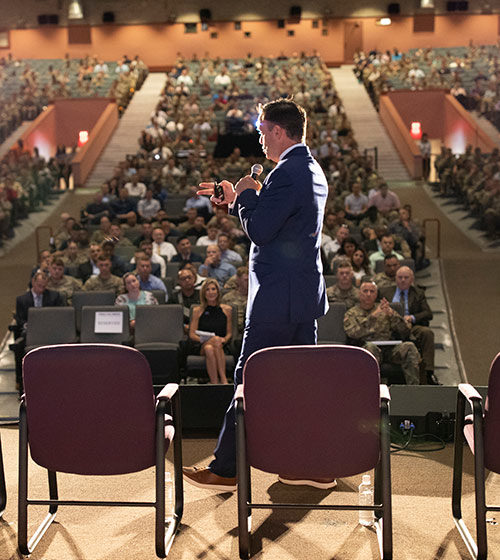 Hiring Fairs
Connecting In-Person and Online
HOH hiring fairs bring together employers and military community job seekers for geographically- or industry-focused events, both in-person and virtually.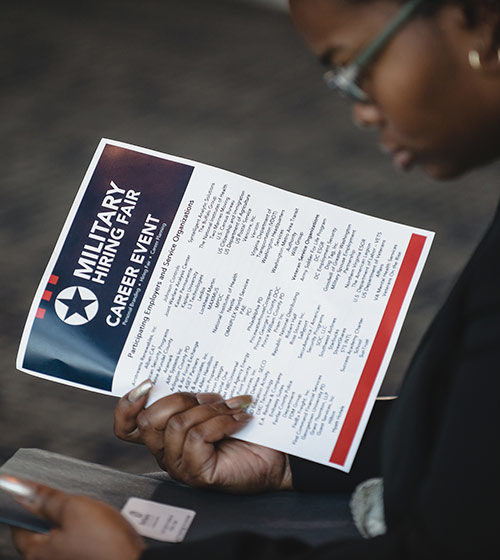 Hiring Expos
The Right Opportunity at the Right Time
Hosted in collaboration with professional sports organizations and venues across the country, HOH Hiring Expos connect military job seekers with recruiters and hiring managers from local and national businesses of all sizes.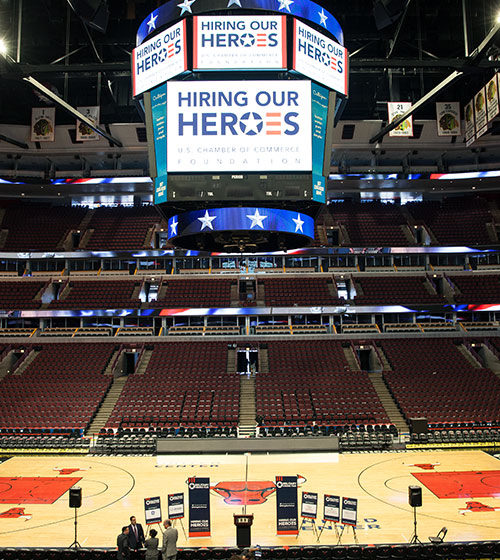 Frequently Asked Questions
Get the Details on Participating in HOH Hiring Events
Hiring Our Heroes events are open to all U.S. service members, veterans, and/or military spouses of either of those groups.
Before the event, HOH Career Connectors will share resources to help registered attendees prepare for the hiring fair. Job seekers are also encouraged to sign up for an upcoming
employment or industry workshop
or review the on-demand webinars in our
Resources section
.
Attending an in-person event? Unless otherwise directed by a hosting military installation, we recommend that job seekers attend our hiring events in business casual to business attire. The hiring event should be treated as an on-the-spot interview, so dress to impress!
There is no cost for job seekers or employers to register for or attend a Hiring Our Heroes event.
HOH Events
Register for an Upcoming Event