Career Forward
Propel Your Career Forward
Learn job-ready skills and start a new career in under six months with help from Google Career Certificates.
About Career Forward
Career Forward is a learner-to-earner program that can help you level up your career for free. Gain industry-recognized skills through a Google Career Certificate in data analytics, IT support, project management, user experience (UX) design, digital marketing & e-commerce, or cybersecurity. Then you'll connect with ready-to-hire employers.
Google Career Certificates offer flexible, online training for in-demand jobs and no prior education or experience is required to enroll. Regardless of where you are in your career journey — or where in the world you're currently located — Career Forward can work for you.
Grow Your Career
Learn Job-Ready Skills
Earn a Google Career Certificate
As a Career Forward learner, you'll enroll in a Google Career Certificate program of your choice. This flexible, self-paced job training can be completed in three to six months, part-time. Throughout the program, you'll receive individual support from HOH staff and have regular opportunities to engage with fellow learners, program graduates, and professionals in the certificate field.

Connect with Ready-to-Hire Employers

After earning your certificate, you'll gain access to job search support, like interview prep and career workshops. You'll also have the opportunity to connect with ready-to-hire employers — including Booz Allen Hamilton, Deloitte, Freedom Learning Group, Verizon, and of course, Google — through HOH hiring events,

Fellows Programs

, and

Career Connectors

.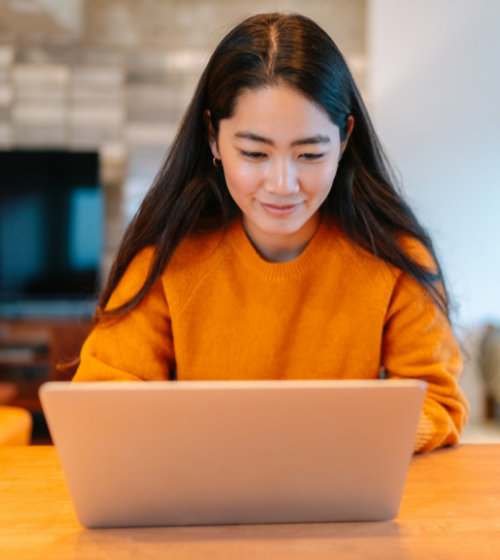 Career Forward
Why Earn a Google Career Certificate?
No experience necessary
Learn job-ready skills, even with no relevant experience. There are 1,300,000 in-demand job openings across certificate fields.
Stand out to employers
Make your resume competitive with a credential from Google. 82% of Career Certificate graduates report a positive career impact in six months.
A path to in-demand jobs
Connect with top employers that are currently hiring for these skills. The average salary for entry-level roles across certificate fields $63,600.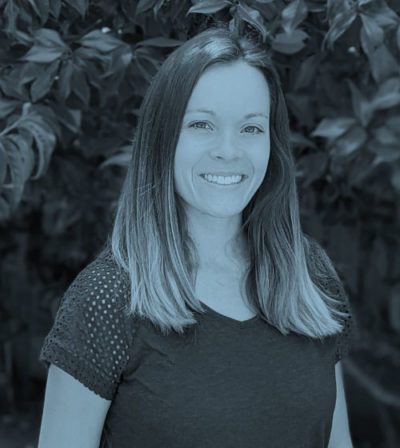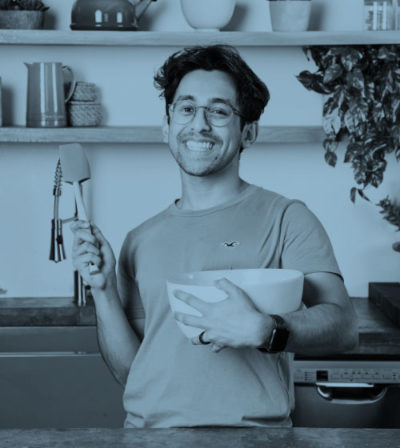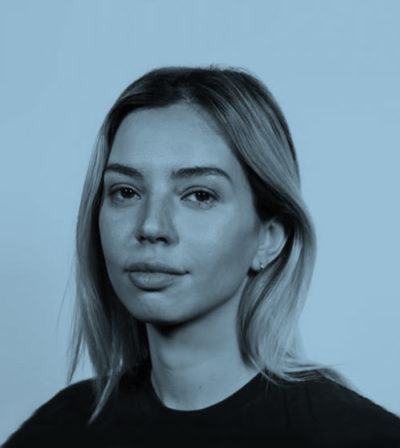 Success Stories
"The way the certificate is structured is so accommodating to moms, working parents, or working individuals because you can do it at your own pace."
Lauren Harms
Administrative Business Partner, Google
Google Project Management Certificate
Success Stories
"When I went on the job hunt, I had no degree and no credentials outside of the IT certificate…I'm thrilled that my employer saw promise in my new skills and experience."
Taslim Mohammed
IT Resident, Google
Google IT Support Certificate
Success Stories
"I took the Google IT Support Certificate because I wanted a certificate on my resume to show my knowledge of IT. After completing the course, I began my job search. I landed a position as Assistant Director of Information Technology at a Non-Profit Law Firm. My pay almost doubled and the benefits package is incredible. "
Joe Luna
Assistant Director of Information Technology
U.S. Navy veteran
Success Stories
"I was feeling stagnant in my career as a digital marketer and really wanted to enter a new high-demand career path that could lead me to new industries. Completing the course opened my eyes to the Project Management Institute certification, which I am now pursuing. I feel excited for the first time in a long time for what my career possibilities will be."
Maria Oliviera
Project Manager, Media Nonprofit
Google Project Management Certificate
Explore
Google Career Certificates
Prepare for a new career in a high-growth field in under six months, no experience required. You'll get professional training designed by Google and will have the opportunity to connect with hundreds of employers.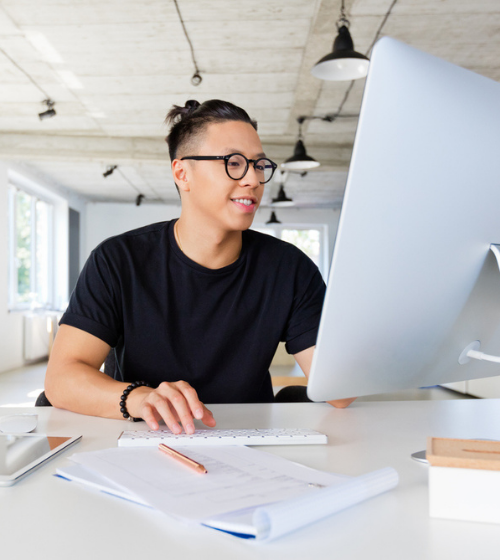 Amie's Story
Creating her own American dream
Marine Corps veteran Amie Hanbury wasn't fulfilled with her post-military career, so she decided to pursue a new career with the Google IT Support Certificate.
Play Video
Career Forward
Get started today.
Frequently Asked Questions
General FAQs
This program is available to transitioning service members (within one year of separating from active duty), military spouses,* and veterans.
*

HOH recognizes that military spouses' careers are impacted by their service members' military service. That's why every HOH event and program is open to all military, veteran, and Gold Star spouses.
Google Career Certificates provide training for in-demand jobs in the fields of data analytics, IT support, project management, user (UX) experience design, digital marketing & e-commerce, and cybersecurity. No experience is required to earn a certificate. To learn more, visit
grow.google/certificates
.
As this program is available virtually, if approved by your command or if you have the ability to commit to training 9 a.m. – 5 p.m. CST, you will be able to participate in the program in local U.S. times.
Yes, Career Forward can be used for SkillBridge. There are two options for transitioning service members who would like to use SkillBridge for a Career Forward Fellowship:
Internship-based SkillBridge
This is for transitioning service members who have completed a Google Career Certificate (GCC) through the Career Forward program. This opportunity provides hands-on experience in the civilian workforce and prepares candidates for a smooth transition into meaningful civilian careers. Because transitioning service members need to complete a GCC through Career Forward first, we recommend having 10-12 months of active-duty service left when beginning this option.
Skill-based SkillBridge
This is referred to as the Career Forward Training Track. Through this option, transitioning service members earn a Google Career Certificate to learn new skills while also participating in professional development to assist with a smooth transition to the civilian sector.
Timeline: Both SkillBridge options are 40 hours per week for 12 weeks and active-duty service members must be within 180 days of transitioning out of the military. Also, we recommend that you apply well in advance. Contact your transition office to begin the SkillBridge process as soon as possible.
In addition, HOH has other fellowship programs that can be used for SkillBridge. Please research which option is best for you. Keep in mind that transitioning service members are eligible for only one SkillBridge internship during their transition period due to guidelines from the Department of Defense.
Learn more about
SkillBridge/Career Skills, DOD Instruction 1322.29
.
In addition to expert training and hands-on projects designed to prepare you for a job in your field of choice, you'll get access to a resume-building tool, mock interviews and career networking support through Hiring Our Heroes and Big Interview. These resources are designed to help you with your job search.
Career Forward participants will also have the opportunity to apply to the Career Forward Fellowship. In addition, Career Forward graduates can apply for these Hiring Our Heroes' fellowship opportunities:
These fellowships are a collection of best-in-class workforce development programs that place highly skilled and educated transitioning service members, military spouses, and veterans with employers committed to hiring them.
Frequently Asked Questions
Learning-related FAQs
Enrollment cycles begin on the last Wednesday of each month, after attending orientation and completing the post-orientation form.
Yes. You can choose to defer enrollment for up to six months on the post-orientation form. If you choose to defer, a team member will be in touch two weeks prior to the month you selected to confirm you are ready to begin. If your timeline changes and you must defer more than six months from attending orientation, you will need to reapply and attend orientation again.
The program is self-paced and learners have taken anywhere from five weeks to six months to complete their GCC. However, you must complete your GCC within six months of enrollment. Remember, Coursera auto-populates timelines we cannot control, which means, at times, you may need to speed up learning to meet our milestones. If you do not finish within the six-month window, you will be removed from the program and will not be eligible for part 2 of Career Forward.
Learner Program Managers guide Career Forward learners and encourage completion of GCCs. LPMs lead professional development discussions to prepare you for the next steps after finishing your certificate. Whether it be an internal promotion, successfully applying to new roles, becoming an entrepreneur, or transitioning from the military, your Learner Program Manager is a phenomenal resource while you obtain your GCC.
We recommend you research each GCC on the Grow with Google website prior to enrolling in the program. If you would like to work with a mentor for guidance regarding your desired industry, we recommend
American Corporate Partners
and
Veterati
.
If you are already paying for a Google Career Certificate through Coursera, but have not completed yet, please let an HOH program manager know when completing your application. HOH can take over your subscription for the next billing cycle, allowing you to complete the remainder of your certificate for free. If you are currently using another scholarship program to obtain a Google Career Certificate, you must enroll in a new certificate program through Career Forward.
If you're not far into the course and you decide you want to change GCCs, that's okay. You will let your Learner Program Manager know, stop where you are in your current GCC, and enroll in the new GCC. If you change GCCs, you must complete your GCC within the original timeline you were given.
If you cannot begin on the upcoming enrollment date,
email HOHCareerForward@uschamber.com
to discuss a better start month. If you become an active learner and need to take an extended break, communicate with your Learner Program Manager. Decisions are made on a case-by-case basis.
If you do not alert your Learner Program Manager, we cannot alter your timeline.
Our grant allows participants to obtain one GCC. After completing a GCC, you can pay for a monthly subscription or utilize another Veteran Service Organization scholarship program.
Yes, but since HOH fellowships are full-time programs, we ask that you conduct your Google Career Certificate learning outside of fellowship hours. If you haven't started your fellowship, we recommend completing your GCC before starting your fellowship.
If you are unable to complete your GCC within six months, you have the option to pay for your subscription or transfer to another scholarship program. If you are falling behind or are no longer able to dedicate the time to your certificate, you may withdraw and reapply when your schedule allows. We encourage learners to proactively reach out to their Learner Program Manager if issues arise preventing you from meeting the completion milestone.
Frequently Asked Questions
Employment-related FAQs
The Career Forward Fellowship is exclusively for learners who complete their Google Career Certificate with our program. Once you send us a copy of your completion certificate and finish a completion survey, you will be provided with a link to complete the application.
Yes, but it is dependent on the needs of the company. We have seen candidates be more competitive when also open to in person work.
No. This is a competitive process where applicants are selected to become candidates based on their application and interview with a Program Manager. Candidates are interviewed by interested employers to potentially fill open roles. The Fellowship Program Manager will discuss additional opportunities if you are not placed in a fellowship.
Veterans and military spouses earn a stipend while participating in the fellowship program.
HOH works with Google and hundreds of other companies, including small, medium, and large businesses. Participating employers and companies vary depending on your location as well as what remote opportunities may be available. Along with access to HOH partners, you will have the opportunity after completing your GCC to enroll in
CareerCircle
.
CareerCircle
is a resource where members of Google's Employer Consortium, including Google, review available talent to potentially add to their teams.