Impact Awards
Celebrating those who create opportunity
The Impact Awards recognize and celebrate the many accomplishments of businesses, community leaders, and military spouses as they create strong communities that support and provide economic opportunities for military spouses.
About the Awards
Awards are presented to companies and individuals that have developed and applied best practices that positively impact economic opportunity of military spouses.
The 2022 award recipients were announced at the 6th Annual Military Spouse Employment Summit on May 18, 2022.
Bonnie Amos Impact Award
for Lifetime Achievement
2022 Recipient
Cheryl L. Mason was honored with the Bonnie Amos Impact Award for Lifetime Achievement.
Play Video
Bonnie Amos
Impact Award for Lifetime Achievement
Presented to a person or entity for going above and beyond the call of duty to promote and protect economic opportunities for military spouses.
2022 Recipient: The Honorable Cheryl Mason

2021 Recipient: Suzie Schwartz

2020 Recipient: Dawn Goldfein

2019 Recipient: Sheila Casey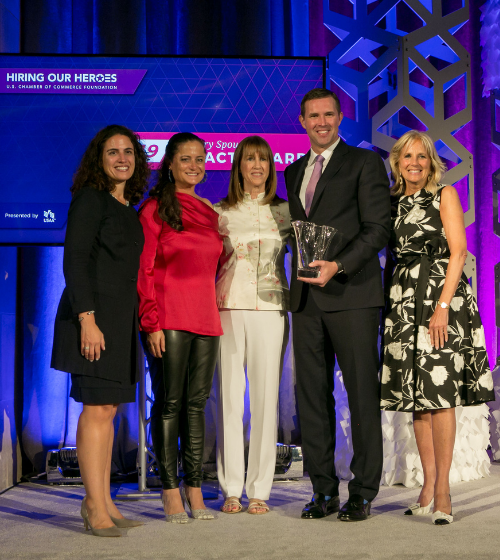 Military Spouse
Volunteer Impact Award
Presented to a volunteer for great contributions to strengthen and empower his or her communities and the military spouses in those communities.
2022 Recipient: Tracy Freedman

2021 Recipient: Samantha Domingo

2020 Recipient: Dr. Ingrid Herrera-Yee

2019 Recipient: Mary Reding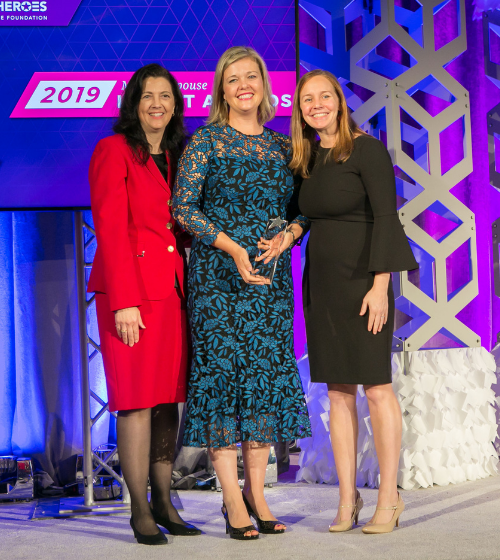 Military Spouse
Entrepreneur Impact Award
Presented to a military spouse entrepreneur for serving as an example of entrepreneurial innovation by creating long-term economic opportunities for military families.
2022 Recipient: Instant Teams

2021 Recipient: Jasmine Tiara, Black Wallet

2020 Recipient: Maria Reed, CEO, Moving with the Military

2019 Recipient: Call Sign Coffee Company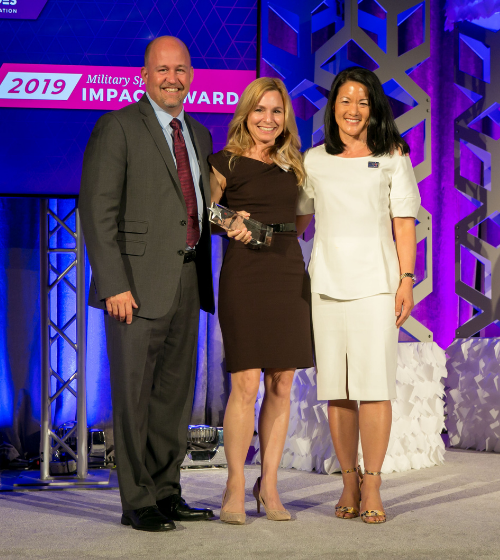 Community Leader Impact Award
Presented to a community and its leaders for their efforts to create a strong, inclusive community that allows military spouses to thrive both inside and outside of the gates.
2022 Recipient: State of Ohio

2021 Recipient: Tampa

2020 Recipient: Washington State

2019 Recipient: City of San Antonio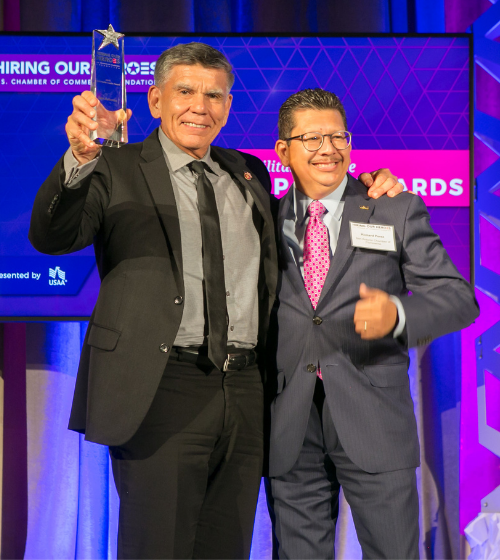 Impact Awards
2023 Nominations
The nomination period for the 2023 Impact Awards will be open soon.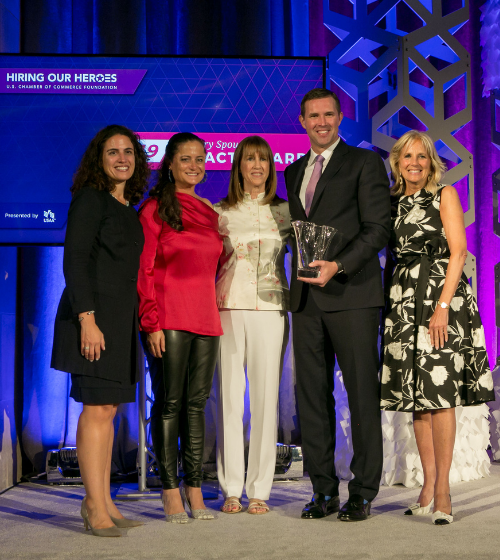 #HOHSpouseSummit
Register now to attend the 6th Annual Military Spouse Employment Summit