Our Mission
Creating a Nationwide Hiring Effort
Hiring Our Heroes (HOH) connects the military community—service members, military spouses, and veterans—with American businesses to create economic opportunity and a strong and diversified workforce.
HOH News
MetLife Provides Opportunities for Veterans
When Nick Nguyen was transitioning from Marine to a software engineer, MetLife saw his leadership potential and the tremendous value of his military experience.
Career Forward
Celebrating Its First Anniversary
More than 1,000 military community members have completed a Google Career Certificate since the program's launch in 2021.
HOH Awards
Elizabeth Dole Receives President's Award
Dole was among the 2022 award recipients at the 12th annual Lee Anderson Hiring Our Heroes Awards Gala, presented by USAA.
Career Services
Connect with HOH Programs & Events
Hiring Events
We connect service members, veterans, and military spouses with America's best employers.
Fellowship Programs
Get hands-on experience in the civilian workforce through a six- or twelve-week fellowship.
Education & Networking
Take the next step in your job search or career with these workshops and networking opportunities.
Hiring Events
Make the Connection
50+ Hiring Events Annually

Virtual and In-Person Engagement Opportunities

All HOH events and programs are open to service members, military spouses, and veterans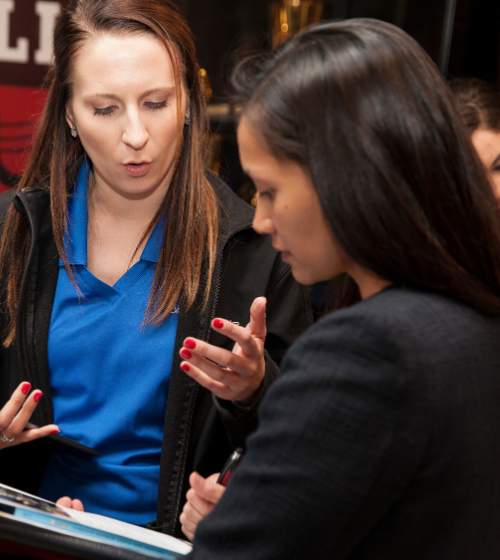 Candidates Referred
74% of virtual hiring event candidates are moved to the next step
What We Do
HOH Helps You Find Meaningful Work
Collaborating with HOH
Find the Talent You're Seeking
How can Hiring Our Heroes help you build a strong and diverse workforce? We have the programs and events you need to succeed.
Connect with veteran and military spouse candidates at in-person and virtual hiring events

Learn best practices for recruiting and retaining veteran and military spouse talent in your organization from our Veteran and Military Spouse Employment Council members

Experience the tremendous talent that veterans and military spouses can bring to your company by participating in our Fellowship Programs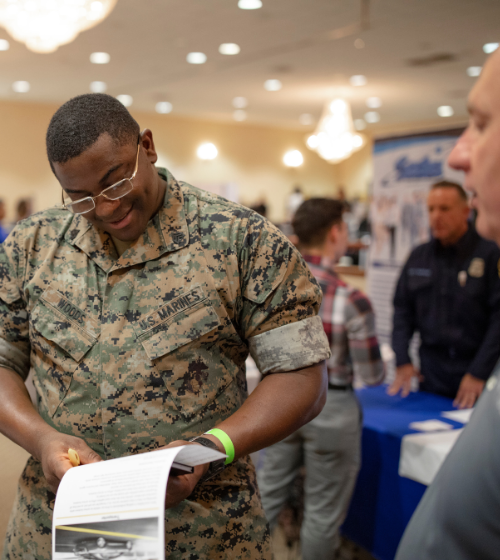 HOH Events
Register for a Virtual or In-Person Event